Ballet Hispanico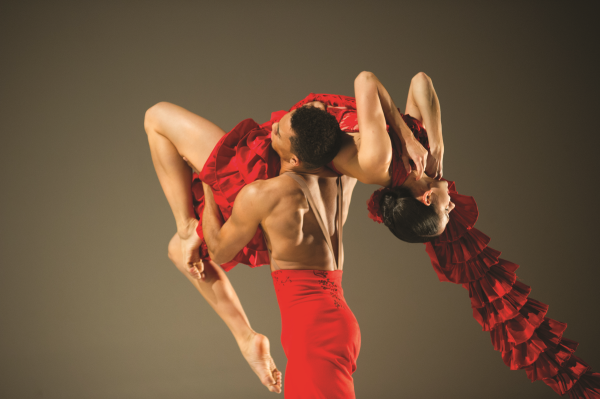 Ballet Hispánico, the nation's premier Latino dance organization, has been bringing communities together to celebrate and explore Latino cultures through innovative dance productions, transformative dance training, and community engagement for nearly 50 years. The Company is a group of highly trained professionals who perform the works of Latino choreographers for audiences around the world.

Ballet Hispánico brings its all-Latina choreographers program to Stockbridge Theater. In Con Brazos Abiertos, Michelle Manzanales explores with humility, nostalgia, and humor the iconic Mexican symbols that she was reluctant to embrace as a Mexican-American child growing up in Texas. Powerful and resonant, Annabelle Lopez Ochoa's Línea Recta explores an intriguing aspect of flamenco: the conspicuous absence of physical contact between dancers. Lastly, in 3. Catorce Dieciséis, Tania Pérez-Salas draws inspiration from the number Pi to reflect on the circularity of our movement through life.

Ballet Hispánico brings captivating style, crisp technique, and charismatic bravado to the stage. "The versatile Ballet Hispánico dancers are exquisite" (The Washington Post).